Department of Gynecology and Obstetrics
Well qualified teaching faculty manages the undergraduate curriculum and training under the supervision of Professor Dr. Kishwer Naheed (MBBS, MCPS, FCPS) another Professor Dr. Sara Ejaz is also an eminent member of the team. The department provides comprehensive outpatients and in patients services along with the full range of obstetric care and gynaecological  surgeries.
The department is actively engaged in undergraduate teaching and has recently been recognized for PG training by the College of Physician & Surgeons Pakistan.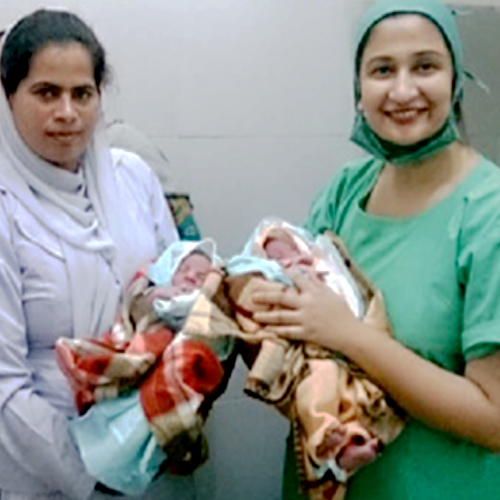 Faculty of Gynecology and Obstetrics
Prof. Dr. Kishwar Naheed,
Head of Department
MBBS, FCPS, MCPS
Prof. Dr. Sara Ejaz,
MBBS, FCPS
Dr. Arifa Zafar,
Asst. Professor, MBBS, MRCP, MRCOG, Diploma in Gynae & Obst.
Dr. Sidra Afzal,
Asst. Professor, MBBS, FCPS
Dr. Noreen Rasul,
Asst. Professor, MBBS, FCPS