Department of Pediatric Medicine
The department headed by Prof. Dr. Arif Zafeer is providing patient care to newborns, infants, children, and adolescents. Due to effective coordination between the departments of Obstetrics and pediatrics, there has been a significant decrease in prenatal morbidity and mortality.
Pediatrics OPD and Indoor services are cared by experienced and qualified doctors along with trained staff nurses. The hospital frequently establishes and manages free children treatments & awareness camps in surrounding areas.
There is 24-hour emergency service for pediatric and neonatal patients. This department is equipped with modern neonatal intensive care unit (NICU).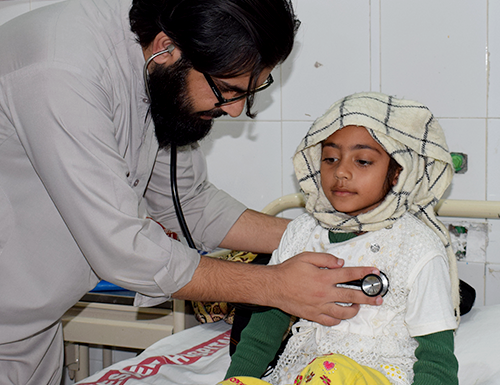 Faculty of Pediatric Medicine
Prof. Dr. Arif Zafeer,
Head of Department
MBBS, MCPS, FCPS, Diploma in Child Health
Prof. Dr. Hafiz Haseeb Hanif,
Assistant Professor
MBBS, MCPS, FCPS, Diploma in Chile Health